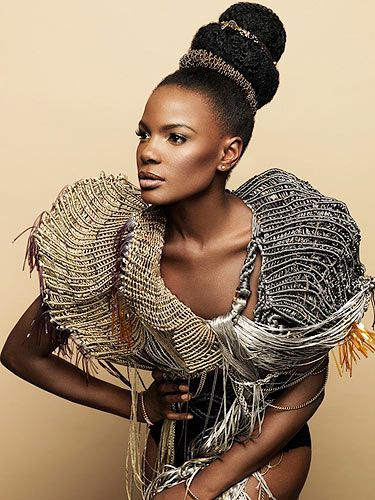 Shingai Shoniwa a household name to Zimbabweans across the globe. She has been ever-present in combining the sounds of Africa with undertones of Indie Rock.
We at the Froday HQ were able to ask her a couple of quick fire questions.
What made you realise music is what you wanted to do?

As a child I witnessed a lot of grief and forced separation of family members between Zimbabwe, Malawi & England. When the miracle of family get-togethers managed to occur, they were cherished moments of joy & music was such a big part of it. 
In addition to getting down to the hottest records from the motherland, my siblings and I would come up with the rest of the entertainment. 
Seeing the joy & laughter on the faces of my uncles, aunties and extended family made me realise that music was such a powerful force. I wanted people to be that happy all the time.
What is your favourite African dish and what's a special memory you have eating it?
I have so many lol, but Sadza is definitely up there. It's a staple in Zim but in Malawi it's called Nsima. When I stayed with Gogo in Malawi as a child, she used to serve it with 'Nderere' which is Okra soup Bantu style. 

It's cooked with onions, fresh ginger, herbs, spices & sometimes with fresh tomatoes. 

 
I've never managed to make it as good as she did, she took the recipe with her when passed. It doesn't stop me trying tho : )
Another favourite is Chambo (fresh fish from lake Malawi) and spinach ne 'Dovi' (peanut/groundnut sauce) from Zimbabwe.
I'd actually love to do a culinary tour of the motherland as we have so much to offer in terms of the hospitality and the variety of dishes. Also our ancient customs that blend so well with contemporary food culture and of course there's the abundance of produce!
Your best experience in Africa?
So far I've been to 12 countries and am only getting started. 
Performing with my band the Noisettes at 'Lake of Stars' festival in Malawi & then watching Tuku's set, was one of my favourite memories as was our set at 'HiFa' festival in Zimbabwe.  Kenya, Ethiopia, Ghana, Tunisia & Morocco we're also highlights that I'd love to visit again..
Who are some people that inspire you?
Miriam 'Zenzile' Makeba is a huge inspiration for me. 
Not just as a musician but also as an activist. She made huge sacrifices during her career and rose to the occasion of what was required of her as a revolutionary so that we could prevail.
Women played such a huge role in African liberation movements and it's Shocking how little we know about them. We should know their names & give thanks. Their bravery and contributions need to be immortalised in some way Nehanda, Nzinga, Hatshepsut. There are so many, but it's never too late.
Where is the next place you would want to travel to when the world opens up again?
As far away from England as possible please. Feeling the need to recalibrate & be nourished Inside & out. I'm inspired by places that have a sustainable outlook for the future. 
Where they take their environment seriously and everything isn't plastic wrapped within an inch of its life. Where the welcome and the smiles are genuine. Where it's easy to grow/eat organic food seasonally & affordably. Where the vibes are good! 
Grenada, Rwanda, Jamaica, Cambodia & Borneo are high on the list...