Hey Hey Fro Day Fam!! Guess who's back at it again with a black owned business post!? Yesoo it is us sha, who else will it be? 
This time we are coming to you straight with 5 black owned hair brands for the month of July.
So instead of wasting time
YENKORRR
Afrocenchix

Owned by two friends, Afrocenchix is a Black owned hair care line. They blend natural and organic ingredients with expertise to make hair care as simple as possible. The Afrocenchix co-founders create every product themselves and use the products themselves, as do their families because of this you can trust that each bottle is filled with goodness and will do exactly what it says.
Root2Tip 
Made in London, Root2Tip is a premium quality natural hair range specialising in solutions for hair loss and dry hair you guessed it another Black owned business and brand founded by Sal Wyns. 
The Afro Hair & Skin Care 


The Afro Hair & SKin Co. create artisan
afro
beauty products expertly handcrafted using fresh locally sourced ingredients and sustainable organic and natural ingredients.
Sheabutter Cottage 
Founded by Ghanaian native Akua Wood, The birth of multi award-winning Sheabutter Cottage in 2004 was in response to the growth of the need for more natural ethical ingredients including exotic butters + supplies.Sheabutter Cottage ethically sources high-quality ingredients directly from farmers/producers or through  community projects.
Eyoko 
Eyoko is a  UK business bringing women healthy hair growth through natural and organic hair products which stimulate growth and strengthen hair.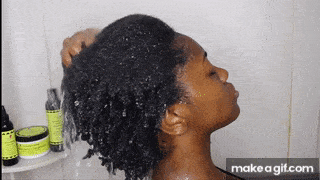 Oya what are you waiting you? Go and check out these brands fass fass and let us know what you think. 
Peace and Love from the Fro Day HQ! xxxXXXxxx