Chaleeee when the government announced the Covid-19 lockdown procedures none of us expected this to impact our hair and beauty shops. I mean SURELY SURELY the hair and beauty shops should be classified as essential businesses! HEH! come and see wahala! As Black people it is unfair we are not offered the simplicity of getting our shampoos, moisturisers, creams and hair products from the supermarket. But as Black people, one thing we know how to do is pivot and shift to the times sweetie! Quarantine enabled us to seek and find Black owned beauty shops and brands and you know as for us here at the Fro Day HQ  we are all about supporting Black owned businesses!!  
Hmm side note, one day we will discuss that in order for Black people to really get into the Black beauty supply shop business we will need to own our own wholesalers as there have been numerous stories of how Black businesses are often bought out or over charged in comparison to Asian businesses. But that is a blog post for another dayoo. 
ANYWAYY we have compiled a list of Black owned alternatives to Paks and Shaba. For those who do not know, Paks and Shaba are two popular chains of Black beauty supply shops in London and the UK however, they are not Black owned. 
So without further ado… Chale, Yen Kor ! 
Golden Touch Cosmetics  - East London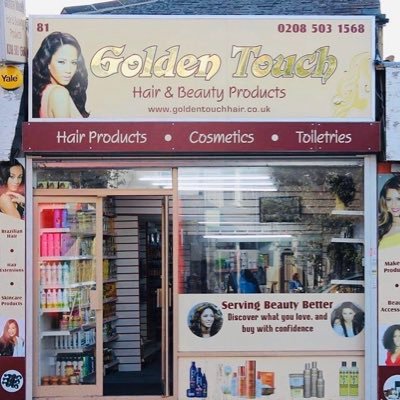 Address:
81 Woodgrange Road, Forest Gate, London, E7 0EP
Golden Touch cosmetics is a Black owned business (run by a Ghanaian couple) based in Forest Gate East London. The store has all your favourite hair care brands as well as all natural Shea Butter and Black soap coming straight from Ghana. Due to the lockdown the shop has now launched an online site for you to purchase from. You see what I mean by pivot and shift? Come onn!
Mr Klass - North London
Address:
832-836 High Rd, Tottenham, London N17 0EY
Mr Klass is Black owned cosmetic store and hairdressers based in Tottenham, North London. Ran by a Caribbean family, Mr Klass which opened over 13 years ago was one of the first Black owned cosmetic shops in North London. 
AGlory Hair & Cosmetics - South London/ Kent
Address:
8 Cross St, Erith, DA8 1RB
Aglory Hair and Cosmetics is a growing Black owned business passionate about meeting top quality hair and beauty products. Since their opening in 2005 they have progressed onto opening multiple stores that not only cater to South East London and Kent but all around the country. 
Hairglo - South London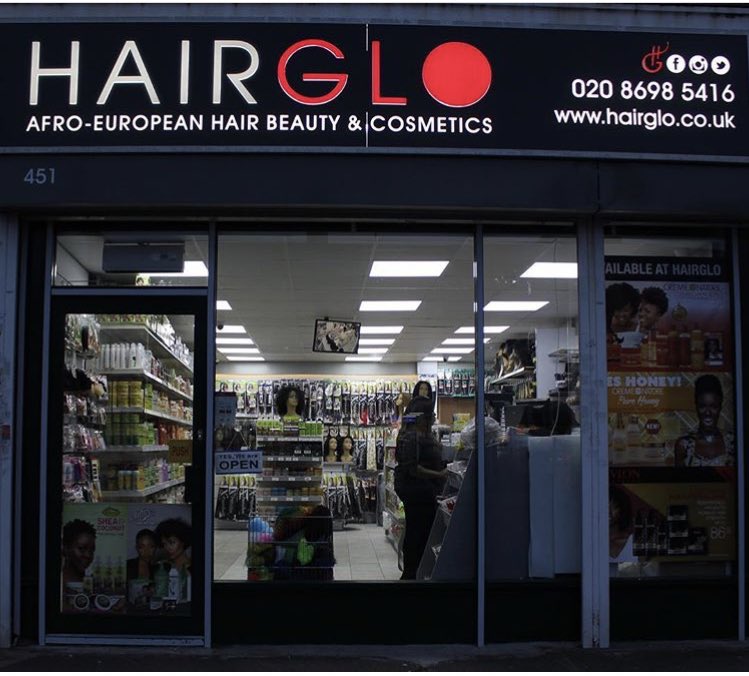 Address:
451 Bromley Rd, Downham, Bromley BR1 4PH
Hairglo is a south London based family run business which started out in luxury hair and eyelash extensions. After eventually being introduced to a large number of products for textured hair the business expanded into haircare and cosmetics in store and online. 
Essence of Nature - South London
Address:
49 Sydenham Rd, London SE26 5EX
Essence of Nature is another  independent Black owned cosmetics store and hairdressers based in South London. They strive to serve the community to the best of their abilities.   
 Xsandy's Hair and Cosmetics - South London
Address:
Unit 57, 73 Molesworth St, Lewisham, London SE13 7HB
Xsandy's is a Black owned shop and hair extensions brand founded by Sandra Brown-Pinnock. She noticed that the industry i.e. the manufacturing, distributing and retail sections of this market within the UK and Europe, had virtually no Afro-Caribbean owners and felt that it was time for a change. In June 2015, Sandra decided to open her retail store as she became frustrated at the lack of adequate knowledge of hair and hair products that should be recommended for use on the various Afro-Caribbean hair types.  She observed that most of these retail outlets in South East London were not owned by someone of African / Caribbean descent and wanted to make a change.
Hairitage. Care - North West London
Address:
1 Queens Parade, Walm Ln, Willesden NW2 5HT
Social Page:
https://www.instagram.com/hairitage.care/

Hairitage Care is a North West London based Black owned hair care boutique. They specialise in Naturally based haircare products for coily and curly hair types.
Woo! Now THAT is what you call a list!
My sistas, if there was ever a time to make the switch to black owned businesses and brands it is now oh. We must make sure we put our valuable money in the hands of the people that know about our own hair and skin. 
Let us know below of any other stores that we should check out and add to this list please please.
Peace and Love Fro Fam xxXXxx