FREEDOM!! As lock down begins to ease in most places the need to escape this country after 4 months of being tied down to it is REAL!! 
As the airline and tourism industry scrambles to revive itself and hotels begin to open it's only right that we here at the Fro Day HQ do what we do best and give you the juice on some black owned businesses baby!!! 
So, here is a post on black owned Hotels around the world. Heh, we really mean it when we say we are supporting black owned businesses all the way baby!! 
Africa 
Olma Colonial Suites - Ghana
https://olma-colonial-suits-gh 

Ayy Chale! Located in Accra Ghana, Olma Colonial Suites is a set of self catering apartments with free WiFi, air conditioning and access to a garden with an outdoor swimming pool.
Every unit has an equipped kitchen with an oven, a living room with a sofa and flat-screen TV and private bathroom. A microwave and toaster are also featured, as well as a kettle.
Zaina Lodge - Ghana 
Nestled in the heart of the Mole forest, Zaina Lodge in Ghana provides world-class hospitality service with a unique touch. They believe in the preservation and promotion of nature and are inspired by their environment and the culture of Northern Ghana.
Jnane Tamsna - Morocco 
Jnane Tamsna blends Meryanne Loum-Martin's splendid interior design and Gary Martin's serene nine-acre garden. Integrating 5 houses, 5 pools and a tennis court, this unique boutique hotel offers 24 individual rooms, private villa rentals and full exclusivity for events.
iKhaya Lodge - South Africa 
iKhaya means "the home" or "the house" in Xhosa. iKhaya Lodge is a unique African styled boutique hotel in the centre of Cape Town which has become world renowned for its warm welcome, stunning and authentic African design and its dramatic views of Table Mountain and the City Bowl. It is the ideal spot!
Caribbean 
Travellers Beach resort - Jamaica
Travellers Beach Resort was founded in 1992 by Winston Wellington. Mr. Wellington, quite the traveller himself, began the hotel as a place where people from around the globe could travel, meet and share their stories. Travellers started as a bar and restaurant with a single cottage. The land; originally wild Jamaican bush, was cleared by Wellington himself, leaving three beautiful sea grape trees that still offer shade to sunbathers and restaurant guests on the beach. Having started from humble beginnings, Travellers has grown tremendously to 60 rooms and a vast array of resort accommodations. 
Spice Island Resort - Granada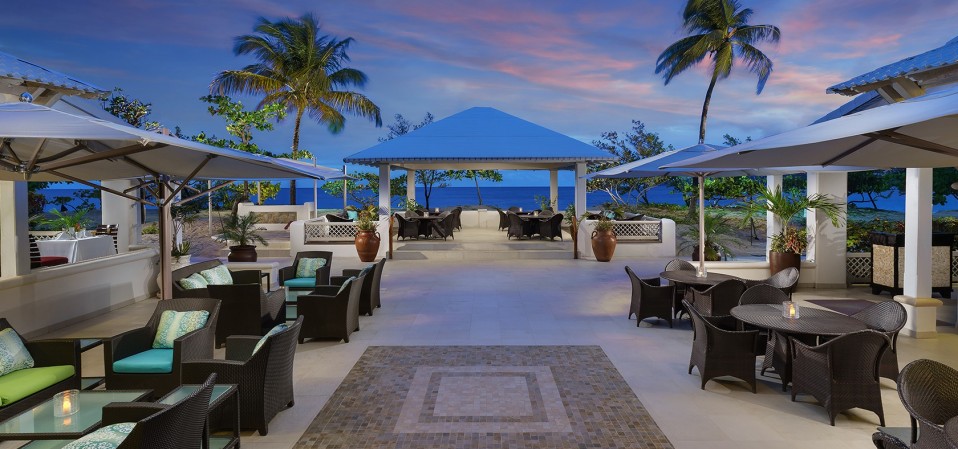 https://www.spiceislandbeachresort.com 
A year-round retreat with a AAA Five-Diamond rating, the sprawling eight-acre Spice Island Resort is located just 10 minutes from the airport on world-famous Grand Anse Beach Granada. Founded by Sir Royston Hopkin and Operated by the Hopkin Family, Spice Island Beach Resort offers a fully inclusive Spice-of-Life experience.
Bay Garden Resort - St Lucia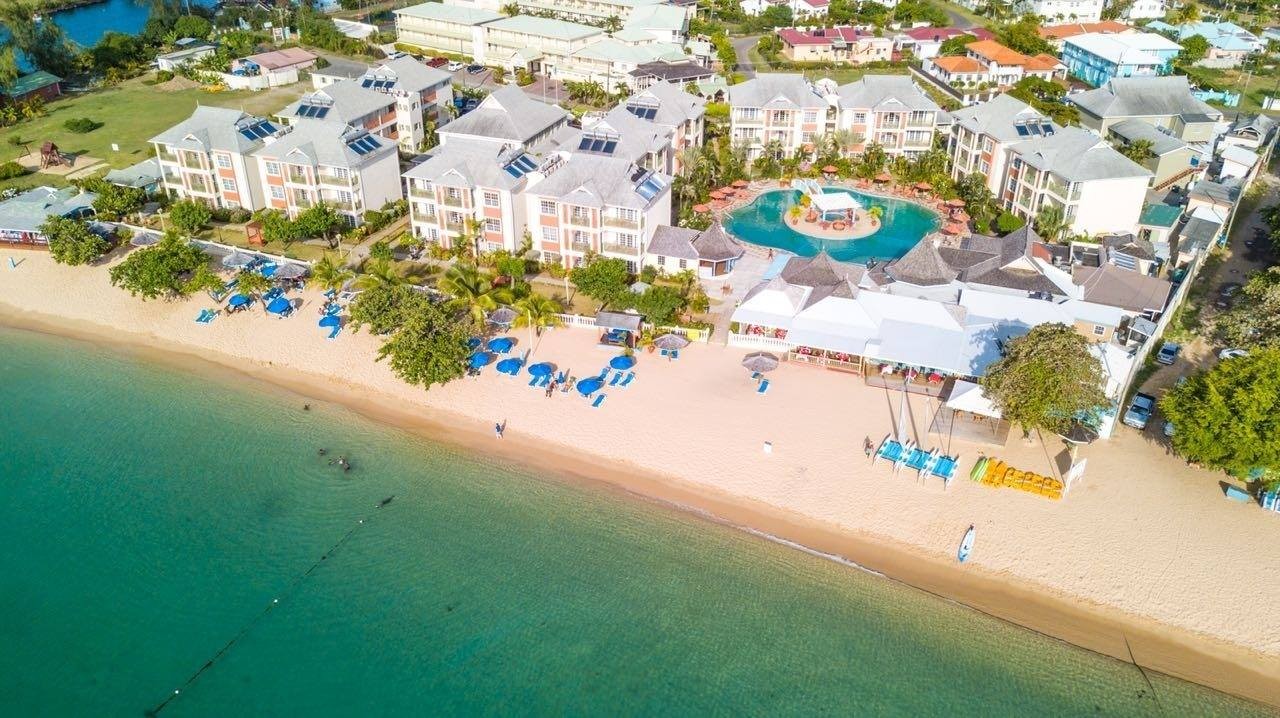 Mingling business and pleasure is easy at Bay Gardens Beach Resort & Spa, with complimentary access to the business centre and well-equipped meeting rooms and venues for your next event. Brides and grooms will be pleased to have the use of the elegant wedding gazebo and arch. And of course, seekers of pure relaxation won't want to miss the chance for a pampering escape to the luxurious La Mer Spa and Salon
La Maison Michelle - Barbados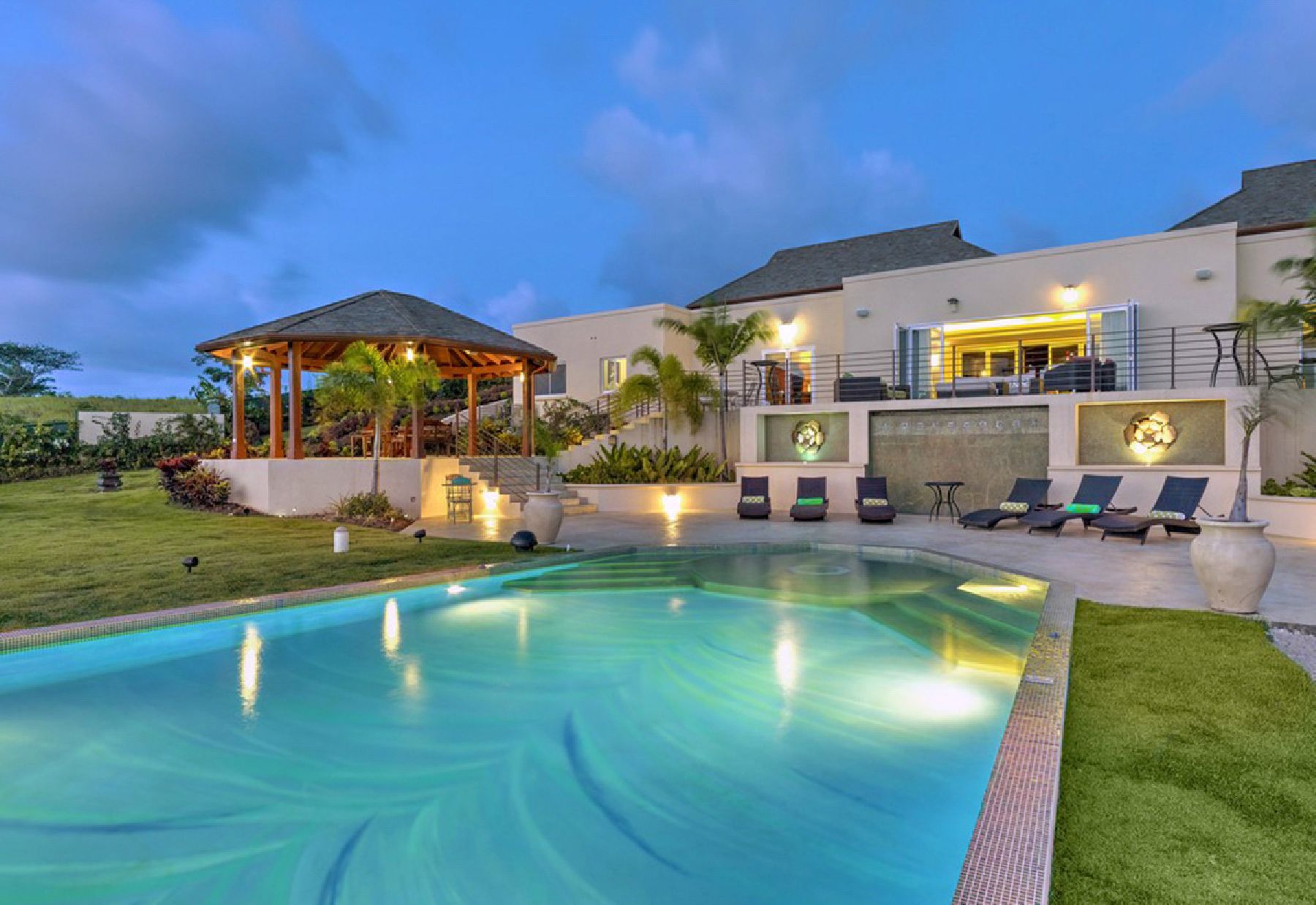 https://www.lammbarbadosvilla.com
Situated on a hilltop with panoramic views of Barbados' "Platinum Coast", La Maison Michelle combines the idyllic Caribbean lifestyle with five-star boutique luxury. Owned by husband and wife, Guy and Michelle Jenkins, the dual-level 7-suite villa boasts nearly 10,000 square feet of indoor/outdoor living space that make it the perfect destination for a romantic escape, work retreat or friends getaway.
The US
The Ivy Hotel - Baltimore
https://www.theivybaltimore.com/ 
#6 Top Luxury Hotel in the US.
There's nothing like The Ivy Hotel. Gorgeous, romantic and welcoming, The Ivy is a bastion of world-class hospitality in a historic Mount Vernon mansion. Eighteen beautiful guest rooms and suites, charming public spaces, a small luxury spa, and Magdalena, Baltimore's best restaurant.
Owners Eddie and Sylvia Brown met during college at Howard University in neighbouring Washington D.C., sharing nearly 50 years of marriage by the time they acquired the property from the City of Baltimore in 2010. After years of renovations, the Browns opened the The Ivy in 2014.
Akwaaba Bed and Breakfast Inns  - DC
https://www.akwaaba.com/akwaaba-dc/ 
Akwaaba Bed & Breakfast Inns is the upscale lodging collection owned by husband and wife team Glenn Pogue and Monique Greenwood. The couple fell in love with inns when they stayed at their first bed and breakfast back in the early '90s. As guests, they enjoyed the hominess and intimacy of the B&B experience, and Monique quickly discovered that inn keeping combined all of her personal passions – architecture and interior decorating, entertaining and meeting new people, and helping others create wonderful, lasting memories. Monique serves as president and CEO of the company.
Salamander Resort - Virginia
https://www.salamanderresort.com
Salamander Resort & Spa is a timeless destination, located in historic Middleburg, Virginia. This quintessential town is steeped in equestrian traditions, and easily accessible to Washington, D.C. The Forbes Five-Star resort is the ultimate place of discovery and the epitome of luxury, combining artfully designed facilities with unparalleled experiences, all resting on 340-acres framed by Blue Ridge Mountains, lush vineyards and horse farms.
The property is owned by Sheila Johnson, American businesswoman, co-founder of BET, CEO of Salamander Hotels and Resorts, and the first African-American woman to attain a net worth of at least one billion dollars. 
Nopsi Hotel - New Orleans
NOPSI Hotel is a 1920s-era building re-imagined as a 217-room hotel featuring 58 suites. Classically designed, each guest room features refined furnishings inspired by the building's history, local artwork and the technology demanded by today's discerning traveller. Guestrooms provide a variety of flexible room types, ranging in size from 350 to 800 square feet. Guest bathrooms incorporate a soothing spa-like tile design and offer the largest, most luxurious shower in the city.
The Henderson - Florida 
https://www.hendersonbeachresort.com
Nestled between the Gulf of Mexico and 200 acres of pristine nature preserve, this gracious, four-story 170-room resort hotel is the ultimate beach retreat for both leisure and business travel. The Henderson features beautifully-appointed guest rooms, spa rooms and suites; two refreshing pools, gracious gardens, a relaxing day spa, fine and casual dining at four restaurants and eateries, four bars and lounges, a fitness center, children's activity zone, and, of course, private access to sparkling emerald green Gulf waters and miles of unspoiled sugar-sand beach.
Europe
Hostelle - Amsterdam 
Hostelle is the first and only all-female hostel in Amsterdam. Hostelle was started with the idea to provide a safe and fun place for women who are travelling to Amsterdam to stay, so that you only need to focus on sightseeing and enjoying yourself while you are here. For female travellers with a small budget Hostelle is ideal. Hostelle will offer you a homelike atmosphere and make you feel like you are staying among friends!
 Woooowuuu what an extensive list!! 
Not surprising at all Europe seems to lack black owned hotels and accommodations but you know what that means? There is space for us in the European market. Let's get it!
Where are you looking to travel to? Share your plans oh and squeeze us into your luggage!!
Peace & Love Fro Day Fam xxXXx