Okayyyy sha let's be honest, the shows on Netflix aren't cutting it for you anymore right? You have watched everything and then more? You watched Love Is Blind and realised all this reality nonsense  TV is nowhere near as good as it used to be? Maybe you're even looking for something with elements of nostalgia, that joy that takes you back? Perhaps you're looking for something different altogether?
Well... Look no furtheroo we at the Fro Day HQ have compiled a list of five must watch coming-of-age black movies to get stuck into this Summer.
So without future ado YENKO !
Moonlight 
This movie is one of a kind and truly deserved that Oscar that they tried to cheat it out of. Hmm, remember that mess? The story follows Chion, a young African American who uses the lessons  a drug dealer once taught him to try and navigate his way through life. As he grows up the lessons he learns ends up leaving a lasting impression on Chion!
The film was directed by Barry Jenkins and features Mahershala Ali, Trevantae Rhodes, Naomie Harris and Janelle Monae to name a few.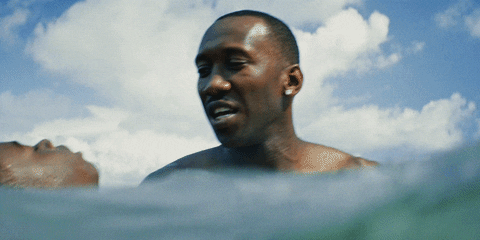 Girlhood 
If you're a fan of Black Girl Magic, The French and Sisterhood this film is for you! The story is based on Marieme who joins an all-girl gang in the projects of Paris and is slowly turned out of her shell by her three sassy neighbours. As she falls further under their bravado and volatile energy, she begins making brave and foolish choices.
The film features Karidja Touré and was  described as "a work of cinematic art" by The Guardian.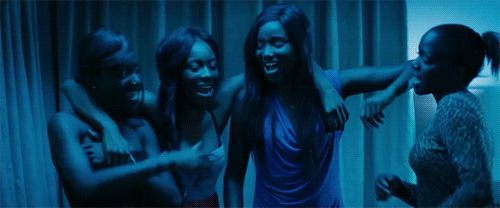 Dope 
Dope follows the story of Malcolm and his friends who attend an underground party hosted by a drug dealer. They accidentally pick up a backpack containing drugs and are chased by the drug lord's henchmen. It's home alone but with sauce!
The movie stars Shameik Moore, Kimberly Elise and Chanel Iman to name a few and was written and directed by Rick Famuyiwa and produced by Forest Whitaker and Nina Yang Bongiovi.
House Party 
OK but this is a CLASSIC! Every 80's/90's kid had to watch this, It's like a right of passage. Kid decides to throw a party where he plans to blow the roof off with his rhyming skills, so he and his friend Play throw a huge party while Play's parents are away. The day of the party, Kid is grounded by his father and he has to sneak out of the house to get to the party, where he is confronted by several rival rappers.
The movie stars rappers Kid N Play as well as Martin Lawrence and Tisha Cambell and was directed by Reginald Hudlin. 
Just Another Girl on the I.R.T
Brooklyn teenager Chantell Mitchel is ambitious and strives to look after her family, but when her rich boyfriend impregnates her- her plan for life changes dramatically. The movie came out in 1993 on a budget of $100k and grossed $480k in the box office.
The movie was written, directed and produced by Leslie Harris and stars Ariyan A. Johnson. 
 Let us know what other type of movies we should watch! 
Peace!! Xxx