Oyaaa BPD is back againnnn!
August 1st marks the first Saturday of the month which marks the new monthly Black Pound Day here in the UK. Black Pound day is an initiative started by Rapper Swiss to encourage us to spend our pounds in our community for the day. 

In honour of this we here at the Froday HQ have compiled a list of all the black owned businesses we will be shopping with on this day. We have everything from hair and beauty to candles, diffusers, cakes and Durags!!
Check them out below and get your shop on people!! 
(Click the brand name in the title for direct links to their pages)
Afrocenchix is a Black owned hair care line. They blend natural and organic ingredients with expertise to make hair care as simple as possible. The Afrocenchix co-founders create every product themselves and use the products themselves, as do their families because of this you can trust that each bottle is filled with goodness and will do exactly what it says.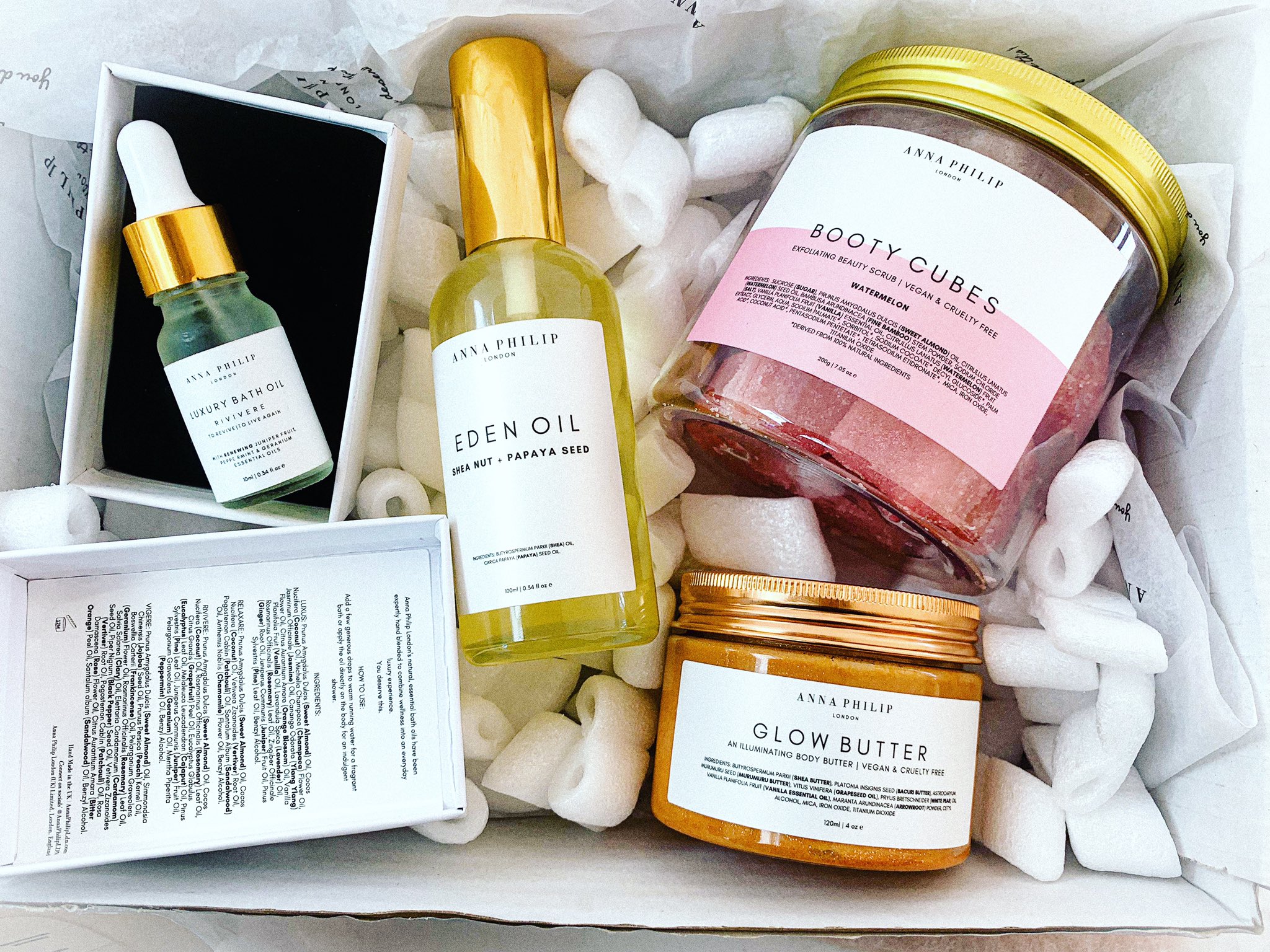 Anna Philip London offer affordable VEGAN + ORGANIC luxury lifestyle products in skin + body + home. 
Handmade in the UK. 
Baseplus is a black owned skincare brand. They formulate customised moisturisers tailored to all your unique needs. 
Bespoke Binny is a British based business offering a range of handmade homeware and gifts items made from West African cloth. 
The birth child of Natalie Manima, Bespoke Binny's products range from Pillows, Lampshades,  Aprons, Oven gloves, table runners and card holders.
Big Hair + Beauty are a clean haircare brand for afro and curly hair. Good Ingredients = Good Hair. Cruelty Free. Paraben Free. No Nasties | No: Parabens, SIlicones, Sulfates, Mineral Oil + lots more.
Pronounced: Bow | (bəʊ) - Bowe b
ring exceptional skincare products into the hands of women of colour the products are 
Vegan 🌿 and Cruelty Free 🖤
Beauty by Fey is an independent brand that brings prestige quality and innovative tools at a great value to the beauty-obsessed around the world. Founded in the United Kingdom by Pro MUA Fey Adediji 
Cokers Cakery is a black owned cake business. Based in North London they specialise in Buttercream occasion cakes, cupcakes and treat boxes. 
Discovered Beauty Box is a monthly subscription service that provides an eclectic range of luxurious beauty, skincare, hair and lifestyle products. A beauty subscription service that is providing a solution for Women of Colour (WOC) but not just that a beauty box that is inclusive for women of all complexions. Thus, creating an extraordinary experience for all women.

Drawn Imagination is ran by Tope, a freelance illustrator based in London who writes poems and stories that tell tales of magic, destiny and love. Her inspirations are: magical girls and women, undiscovered places, adventure, the 80's to early 200o's film, photography, music with a dash of fantasy, magic and spirituality.
Founded in Copenhagen, elliott footwear is a brand with a minimalist approach to style and impact on the planet.  elliott was born out of a desperate need to act and created with a heart for environmental change.  Following extensive research and implementation, they launched the World's first climate positive sneaker collection in September 2018 and since become a member of the UNFCCC climate change initiative. 
Currently a 1-woman brand, Flickerwick create handmade, high quality soy wax candles, wax melts, car diffusers and room diffusers. Distinctively simple and sophisticated designs, that incorporate the brand name.
Flickerwick is more than just a candle brand. We feel it's important to support and unite women who are also navigating entrepreneurial journeys and spark meaningful relationships. 10% of their annual proceeds go to their Saviours Orphanage in Kasoa, Ghana.
Frozen Energy Photography is a black owned creative business. Their motto is to See it. Feel it. Shoot it. Move it. 
Freezing Time + Energy = STILL x MOVING Images
Founded by Christelle and Michelle Nganhou, twin sisters from Cameroon, Grass-fields was created with a simple aim to put the love back into African print clothing again. We want to give you a shopping experience that excites you, makes you feel good and provides you with unique handmade African print dresses which you will treasure from season to season.
Grindshine
is a brand that represents hard work, dedication, motivation and the positive outcome of it which is simplified into two words
 

GRIND SHINE. 
The products they offer are a reward for your efforts.
Their products are designed in house, they carefully plan collections, research and pick specific material for additional comfort as well as making sure each product they make are different from others.
H&E Beauty is a new and upcoming beauty brand founded by two Black British women. Their first launch was a lash line. The aim of H&E Beauty is to bring their customers affordable and durable products whilst helping them feel empowered. 
Founded by Dominique, after a fateful encounter with a chemical relaxer that was so harsh, it completely destroyed her hair. Hair Popp was born out of the need to start a business to support the community..  Hair Popp is the connector that enables people to have hair that looks great, is healthy and loved.
Hapin Hair Lounge, is a black owned hair salon based in South London Camberwell. They offer all services from braids to wigs and weaves.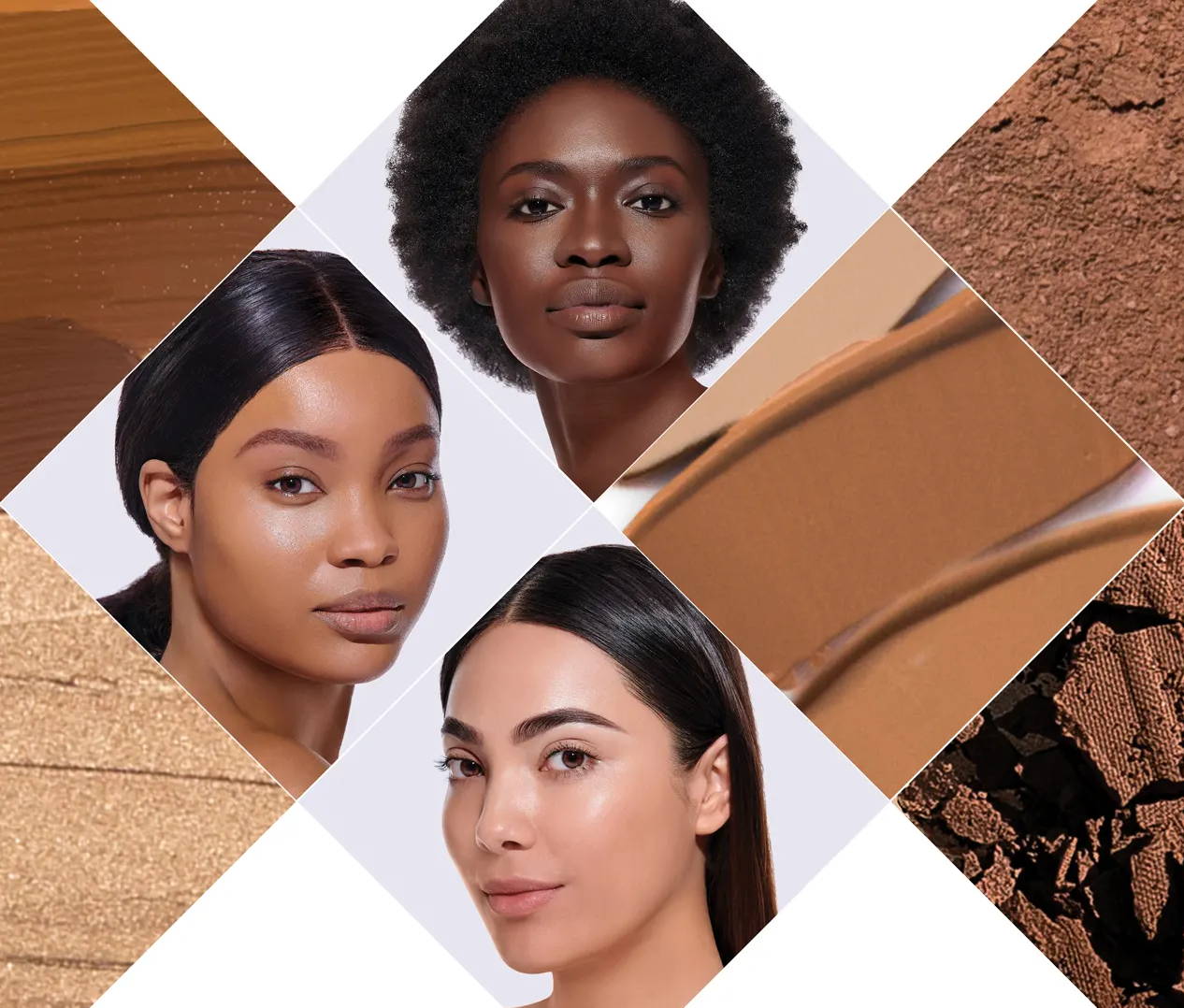 Launching in 1994, the IMAN brand philosophy holds that women with skin of color represent many races, cultures and ethnicities. IMAN Cosmetics, Skincare and Fragrances are designed for African American, Asian, Latina and multi-cultural women with skin tones in a myriad of shades. The brand offers skincare and cosmetics, including 16 foundation shades. They are one of the OG black cosmetic brands and we must not forget them.
Just Geen is a Fitness Expert and Personal trainer. Her
aim is to encourage women to live by her ethos of fitness, 
'living for the journey'
. She believes fitness is not a destination but rather a journey. Health and fitness is about more than just losing weight or achieving your desired body shape. It's about making those initial decisions to change, taking those small steps and reaching those milestones on your own unique and special journey. 
Kitsch Noir is a greeting card brand on a mission: to represent the love, joy and humour within the black British experience. The founder, Cherelle, designs each card with the intention to uplift and celebrate the beauty of a more inclusive, and diverse society. Since it's conception in 2017, KitsCH Noir has grown into a multi award-winning brand,
Knots is a Headwraps and accessories brand for women by women. 
Their headwraps are sourced all around the world and created by women in London. They come in a range of different fabrics and colours and can be tied in various styles. They look great and are so easy to put on. Perfect for a beginner, as well as the advanced head wrapper, each headwrap comes with 'How to knots' easy-to-follow instructions. 
Their aim is for you to stand tall, feel empowered and divine when wearing one of their head wraps, like a Queen with a Crown.
Chanelle is a fully qualified eye lash technician, she is certified in a number of semi-permanent lash and brow treatments. At Lashed By Chanelle, she prides herself on providing personalised, high quality lash and brow services. She is passionate about maintaining a high standard finish, whilst also incorporating the most popular styles.  
Liha Beauty are a black owned cosmetics brand. Their products are natural, 100% vegan, cruelty free and free from parabens, sls and chemicals. Handmade in small batches in Cheltenham and Hackney. Like the diaspora that they take inspiration from, their community is rooted in Yoruba culture and spreads throughout the world to share the power of Asé, wellness, sustainability, slow-living and self care.
Love Yaa Yaa, founded by Nana Evans in 2014, is an advocate for individual expression and the freedom to make a statement, morning, noon and night! 
Love YaaYaa fashion brand has developed a distinctive, eclectic, yet sophisticated reputation for bringing the beauty of the Obi Belt to the UK. 
The signature Love YaaYaa Obi belt is part of the growing collection of apparel; including Headwraps, T-shirts and Hoodies
Inspired by the West African and African Diaspora, the Love YaaYaa original collections are crafted out of the best leather and materials provided.
Established in 2018, Luxemore London is a premium, all-natural wellness brand providing a range of vegan hair and skin products.
Using an assortment of ethically sourced, natural ingredients, they craft beautiful blends that cater for all hair types, especially curly textured hair. 
Luxemore London bridges the gap between nature and luxury, delivering an opulent, guilt-free experience to the beauty regimens of men and women alike.
Mum Bub Hub is a social enterprise in East London that aims to bridge the gap in perinatal care for vulnerable and at-risk women, particularly in Black communities. They are rooted in the postpartum traditions of catering to the needs of new mothers by encouraging and supporting our well-being, physically and emotionally.
Niche Tea launched in 2016 at the height of the global wellness explosion. Their first collection encompasses a complete body and mind herbal experience, and each tea is blended for targeted health needs. They only use the finest whole leaf tea in our blends, and their teas are sourced from the best tea farms in the world.
Omolola Jewellery is the brain child of 3 siblings. It is born of the desire to pay homage to West African artistry and cultures, creating connections with home and sharing our heritage with the diaspora.
'Plan In Motion' stands for a wave of uniqueness. The ideology that everyone has their own 'PIM'(Plan In Motion) within and that your own PIM can't be bought copied and stolen but has to be created and nurtured by one's self.
Sugar Cane Salon is a boutique beauty bar located in the heart of south east London.  The salon is modernly furnished with an upmarket, luxurious atmosphere. With the Salon being small in size and situated across two floors, it has a warm, cosy & 'homelike' feel.  The nail bar, reception area & waiting area are all located upstairs on the ground floor. Our three luxurious treatment rooms & bathroom is located downstairs.
In Nigeria 'Sunmo' is used to describe the moments when people come together to share in life, laughter, and food.
Sunmo Snacks
is
 a black owned snack company. 
Inspired by this spirit, Sunmo Snacks pledge that every bag of Sunmo sold goes towards a meal for a child in need in Nigeria. 
The Biographies believe in the power of storytelling. With each Biography, they want you to get closer to the products you buy from this site. With each purchase, you become a part of each entrepreneur's Biography. The offer access to black-owned products and services. In one place. At your convenience.
The British Blacklist
is an online platform which celebrates African & Carribean creative professionals on the Screen and Stage, in Sound and Literature – both up front and behind the scenes. Showcasing talent from across the from the British African and Caribbean entertainment industry from the UK and Global Diaspora, The British Blacklist champions up and coming talent alongside the industry's elite giving everyone a platform to have an equal voice.
Donate here
. 
The Glow Pot is a black owned skincare brand. Their skin care is focused on giving you the skin you deserve and the tools to achieve this, by not only providing the best quality products but also by giving you our well-informed advice on which products suit your specific skin type. ​ They cater to all skin types which means that their products are free of most common allergens and contain no harsh chemicals.
The name To All My Black Girls is exactly what it says; a place where all African/Caribbean women can gather and see their kind of beauty represented. They accept, love and embrace the black woman's natural hair. Their aim is to continue to foster a community of black women who feel happy and confident about their natural beauty.
TreasureTress is Europe's first and largest natural hair product discovery box, where sisterhood connects over kinks and curls. As experts in the natural hair and beauty space, TreasureTress takes a bespoke and forward-thinking approach to serving the natural hair community, by building relationships with our communities and your favourite hair and beauty brands.
Jamii is a discount card and discovery platform, making it easy for you to find and shop at the

 
best of independent black-owned businesses in the UK
. They
 launched in August 2016 and we're on a mission to make shopping at black-owned brands as 
seamless 
and 
instinctive 
as any other.
Uncle John's Bakery is a popular North London bakery. It was established by Uncle John himself, John Mensah and his wife Emelia Mensah, 20 years ago. The company was birthed as a result of Nana Mary, Uncle John's mother, passing down the family's sweet bread secret recipe. They make some of the best breads and pastries in the whole of London.
Velviere
is a lifestyle brand for the modern man. Whilst inspired by some of the biggest Fashion Houses,
Velviere aims to break the paradigm that says the staples of Men's Fashion should be Grey and Navy. 
From conception in their London studio to your wardrobe, every care is taken to provide you with something unique and something special. 
Life is Best Dressed in Colour! 
Vitae London
 was born out of their desire to produce stunning watches like those of old, but at prices that don't break the bank. 
Based in London, England they combine beautiful, minimalist watch design with maximal social justice.
Subtle, slim and at once sophisticated, each Vitae London timepiece is imbued with the premise behind our mission: "Time, and its opportunities, belongs to all of us, wherever we are in the world, we can live without limits."
Waved.360 is a black owned business thats create hand made durags. 
The materials of their rags are hand-sourced, cut and stitched from scratch to the highest quality. (
WAVED360 is not a reseller)
​. 
Whether you wear durags for waves, fashion, protection or if your trim is long overdue, they embrace all uses!!
Wild Seed Botanicals is an all natural holistic skincare brand born in the heart of London. Their  beauty rituals are created with self-care at its core. Founded by natural hair youtuber Laila (@NeffeFroFro) Wild Seed is founded on two main philosophies: (1) nature is all encompassing, has the power to heal, nourish and restore. (2) Moving away from mainstream cosmetics that are laden with synthetics and fillers, Wild Seed Botanicals brings products that are not only efficacious but foster a sense of wellness by helping you reconnect to yourself through nature.
Y-Fit Wear is a sportswear brand specialising in fitness & athleisure wear. The brand represents hope, overcoming adversity, being motivated by your why and Being purpose driven. The vision of the brand is to provide a spark of motivation through their sportswear which we define as an expression of sport, culture & lifestyle. The Y logo is a reminder to let your why fuel your ambition to succeed in life.
We hope you enjoyed this extensive list!
Happy Black Pound Day shopping Froday Fam!!
Love, Peace and Afrobeats xXXxx