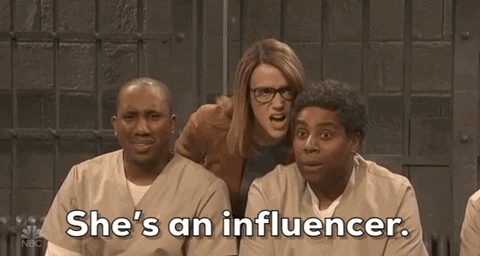 ( and who we definitely think you should be following )
If you're seeing the same type of posts by the same type of people and it's made Instagram feel like a chore...we've got you :) Just keep reading.
1. @melissaswardrobe
https://www.instagram.com/melissaswardrobe

Tired of seeing people on your feed who don't have your body shape, your complexion or your style? No problem! Melissa is a London based fashion icon who continues to show us luxury has no colour 👏🏾She's also a blogger ,interior designer and stylist.
2.  @kelechnekoff
https://www.instagram.com/kelechnekoff

Spot a familiar face? We might be biased but @kelechnekoff is definitely an important follow! She's vocal on body positivity and activism. She has her own pole dancing studio and podcast we definitely recommend checking out to learn a thing or two!
3.  @sweetpotatosoul
https://www.instagram.com/sweetpotatosoul
Want more vegan content on your feed? @sweetpotatosoul is a vegan chef, blogger, and author. Her page is bright and colourful and dedicated to showing off as many vegan friendly homemade products as possible!
4.  @sgardnerstyle
https://www.instagram.com/sgardnerstyle
Don't mind us falling in love with @sgardnerstyle entire Instagram account every time we see them. Thinking of redecorating? Scroll through the endless array of beautifully decorated rooms on their account and try not to try and order everything you see!