Hey Hey Froday Family!!
It's the 1st of October which means it's Black History Month here in the UK babyyyy!!!
For our international family Black History Month is in October in the UK. 
The month
 aims to promote and celebrate Black contributions to British society, and foster an understanding of Black history in general.
In the UK it was launched in the 1980s in London and was largely the result of local community activism challenging racism in general in British society and the Eurocentric version of history that dominated the state school system. It 
was first celebrated in October 1987. It was organised through the leadership of Ghanaian analyst Akyaaba Addai-Sebo, who had served as a coordinator of special projects for the Greater London Council (GLC) and created a collaboration to get it underway. 
Over the years there has been some controversy on Black History Month. Why do we only have one month? Why do we need a month to celebrate the contributions of Black people? Is Black History Month divisive? Blah blah blah! The truth is do we really only need one month to celebrate the contributions Black people have made to society and the world? No!!  Black History should be taught all throughout the year and within all school curriculums BUT we unfortunately have not been granted that opportunity yet so let's take what we can get please for now.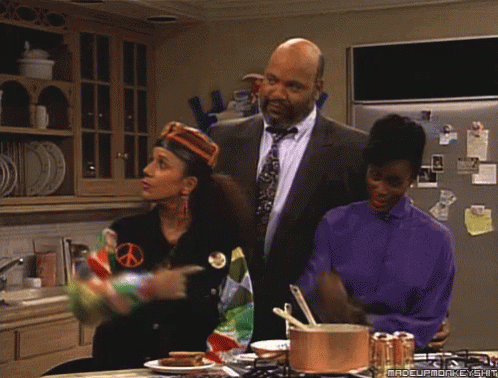 This month we here at Everyday Froday will be rolling out the content across this blog and our socials doing what we do best! Highlighting and talking all things BLACK! From Black businesses to Black History, you know we have got you covered!! So for this month let's celebrate not only Black History but modern day Black achievements, Black movements and Black people in general.  
Happy Black History Month PEOPLE !!!